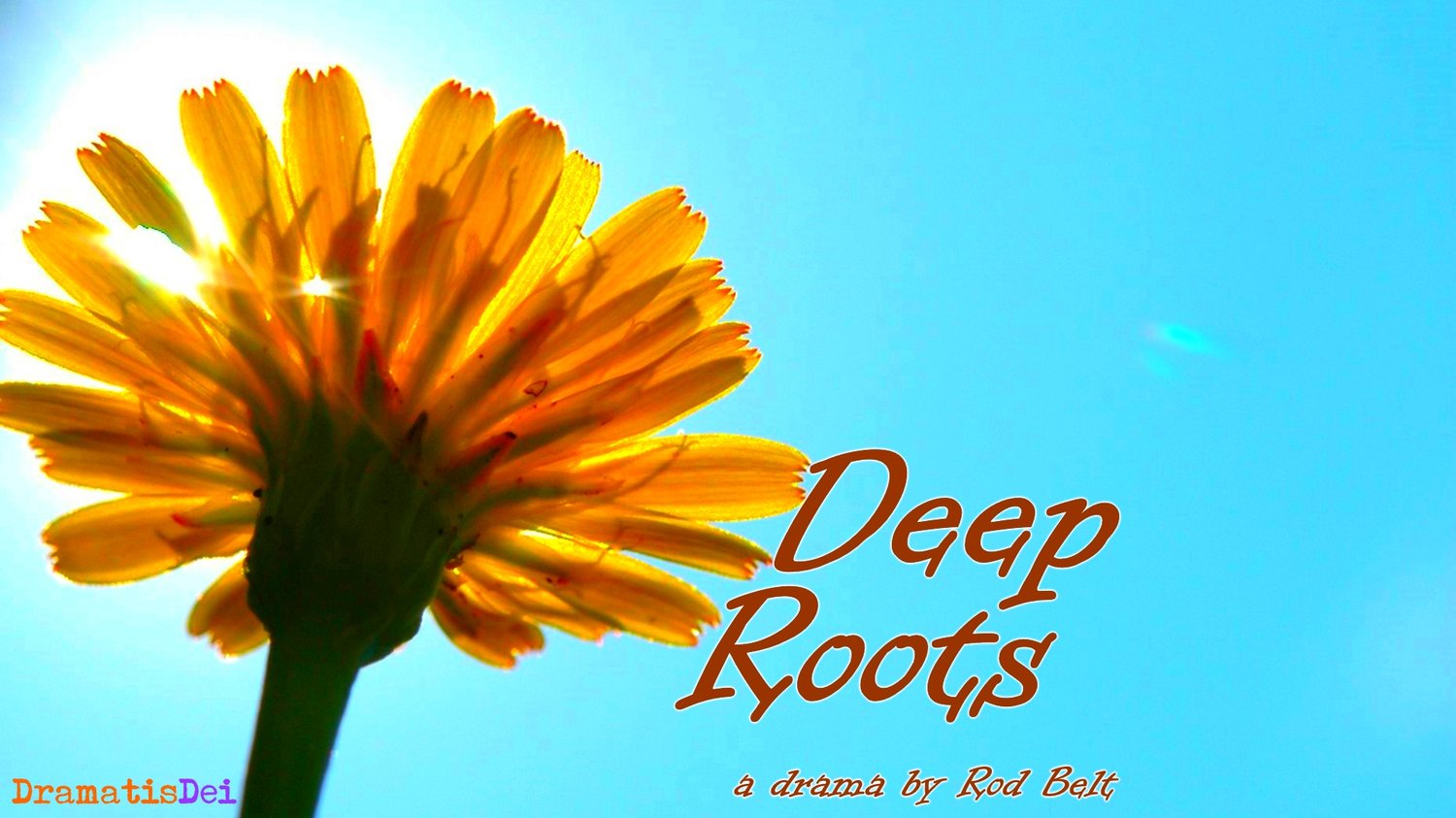 Deep Roots - a drama script about the sower and the seeds
On Sale
Preview
A drama script by Rod Belt. 

themes: Parable of the Sower, Harvest, Matthew 13:1-9, 18-23. 
cast: 2 (m or f). 
runtime: 4 minutes. 

"Deep Roots which we did at our Harvest service was extremely well received and excellently executed by the two girl guides. I will certainly visit DramatisDei next time we need a script.  Thank you." Lesley Furniss, Brook Lane Community Church

This script could be easily used at any time including Harvest Festival, Thanksgiving or to illustrate the parable of the sower and the seeds. It brings to life the sad tale of seeds, weeds, stony ground and baking sun as Corn tells Weed the sorry story of his family.

The parable of the sower (Matthew 13:1-9, 18-23) is well known but failing crops no longer mean much to most people, so this script adds a new dimension by presenting the story from the plants' point of view! It is very easy and fun to stage and could happily be used in school as well as in a church setting. There is also opportunity for imagination to run riot on costumes and masks, should you wish!