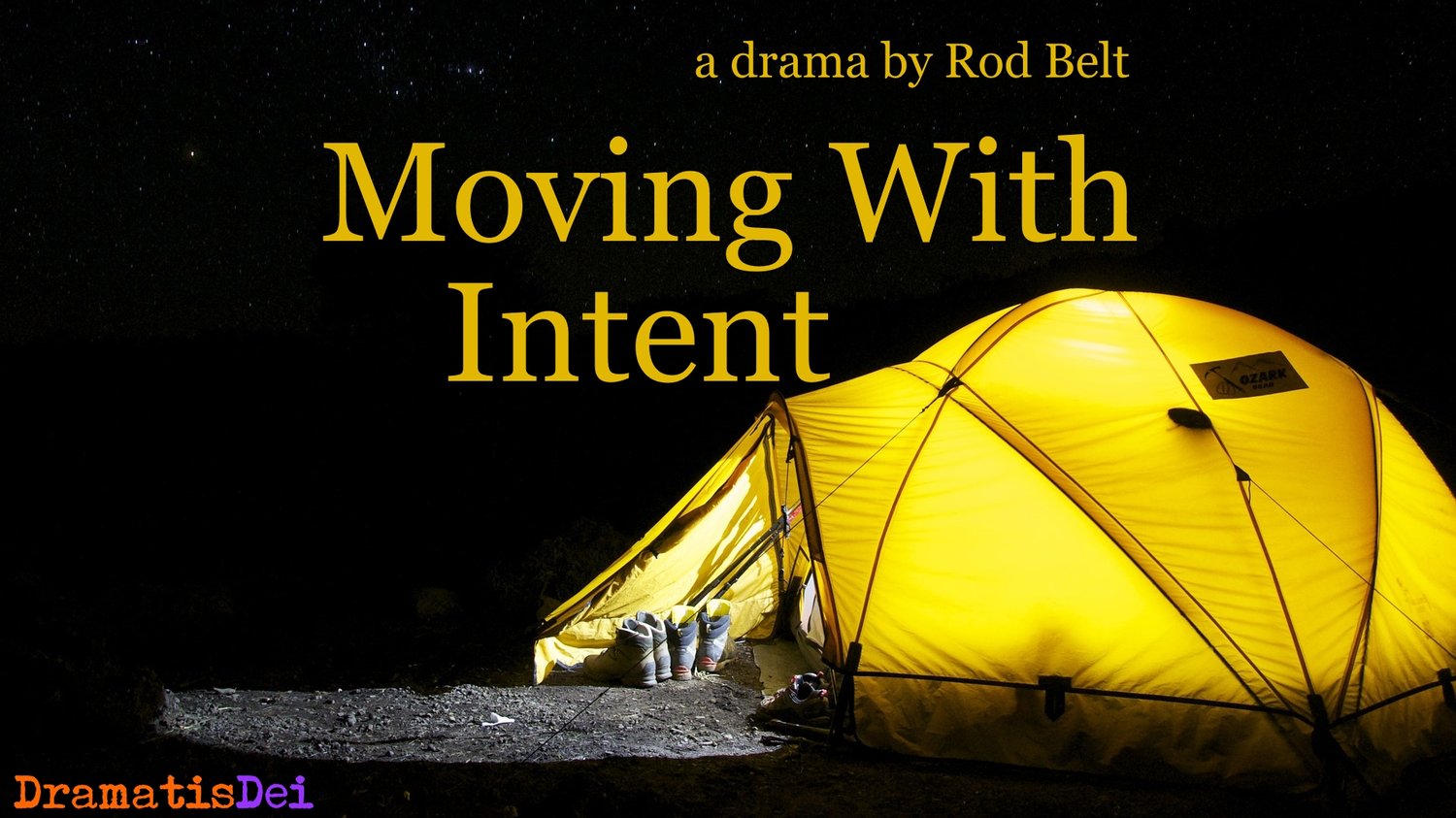 Moving With Intent - a drama script about relationship, fear and camping
On Sale
Preview
A drama script by Rod Belt. 

themes: worry, change, prayer, relationship, marriage. 
cast: 2 (one male, one female).  
runtime: 6 minutes. 

A wonderful drama script about worry, prayer and camping! It's 2 a.m. and Jonathan can hear noises outside the tent. He can also hear worries inside his head. Debbie just wants to sleep – but perhaps this is all her fault. She was the one who prayed about moving on!

Most of us fear change and find new situations unsettling, but we need to keep things in perspective, be honest and share our fears. This comical but serious drama was written for a church considering its future, but for anyone who is troubled by their life taking a new direction this drama might help break the ice and open up discussion.