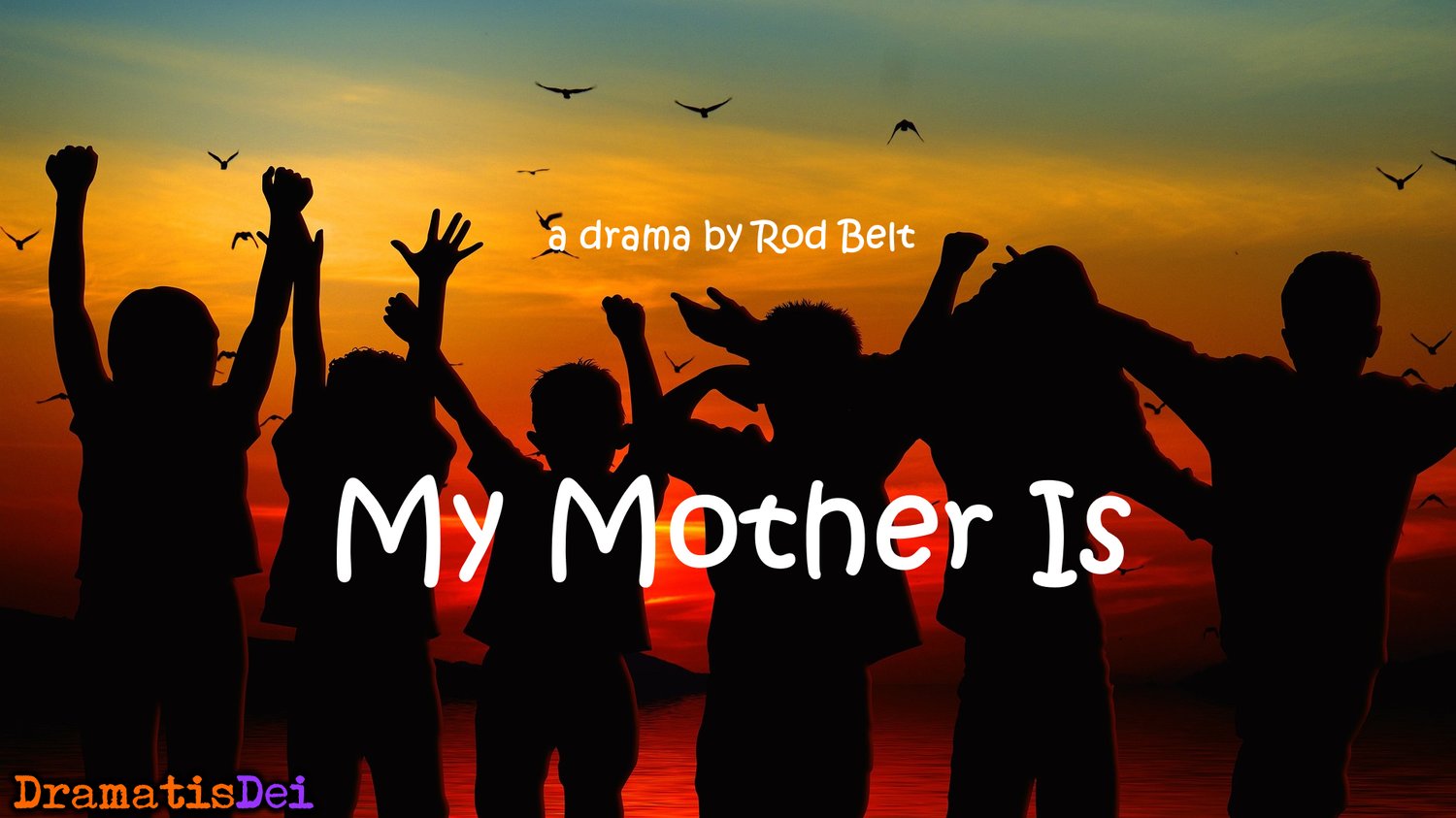 My Mother Is - a drama script for Mother's Day
On Sale
Preview
A drama script by Rod Belt. 

themes: Mothers, Mother's Day, Mothering Sunday, Ephesians 6:1-3, I Corinthians 13:4-7. 
cast: 3+ (children). 
runtime: 4 minutes. 

"My Mother Is was performed by 25 students aged 9 years in front of their mothers. The mummies all ended up with tears in their eyes. They loved it!" Joanna S Bowman, Learning Support Assistant at St. Augustine College Malta

This short and simple drama script about mothers and their children has been tried and tested in church and school. It is funny and touching and really easy for children to perform, even at very short notice. It is written for three children but the lines could be shared out amongst up to 32(ish).

What would happen if you stood some children in front of you and asked them to tell you what their mothers are like? In this really-simple-to-stage and easy-to-perform drama script (perfect for Mother's Day but usable all year round) three children tell us why they love their mothers – and in that very honest way that children have they also mention things that their Mothers might not have wanted them to say!

This very humorous script about children and mothers needs very limited preparation and the children can read their lines if necessary. It works well in any gathering in which there are mothers or children!

If you can involve a range of ages that would be good – the script gives suggested ages but you know your children and if a child is eager give them a go! There is a one-line introductory narration which could be spoken by an adult or child. The whole thing is about 4 minutes long – depending upon the children of course!