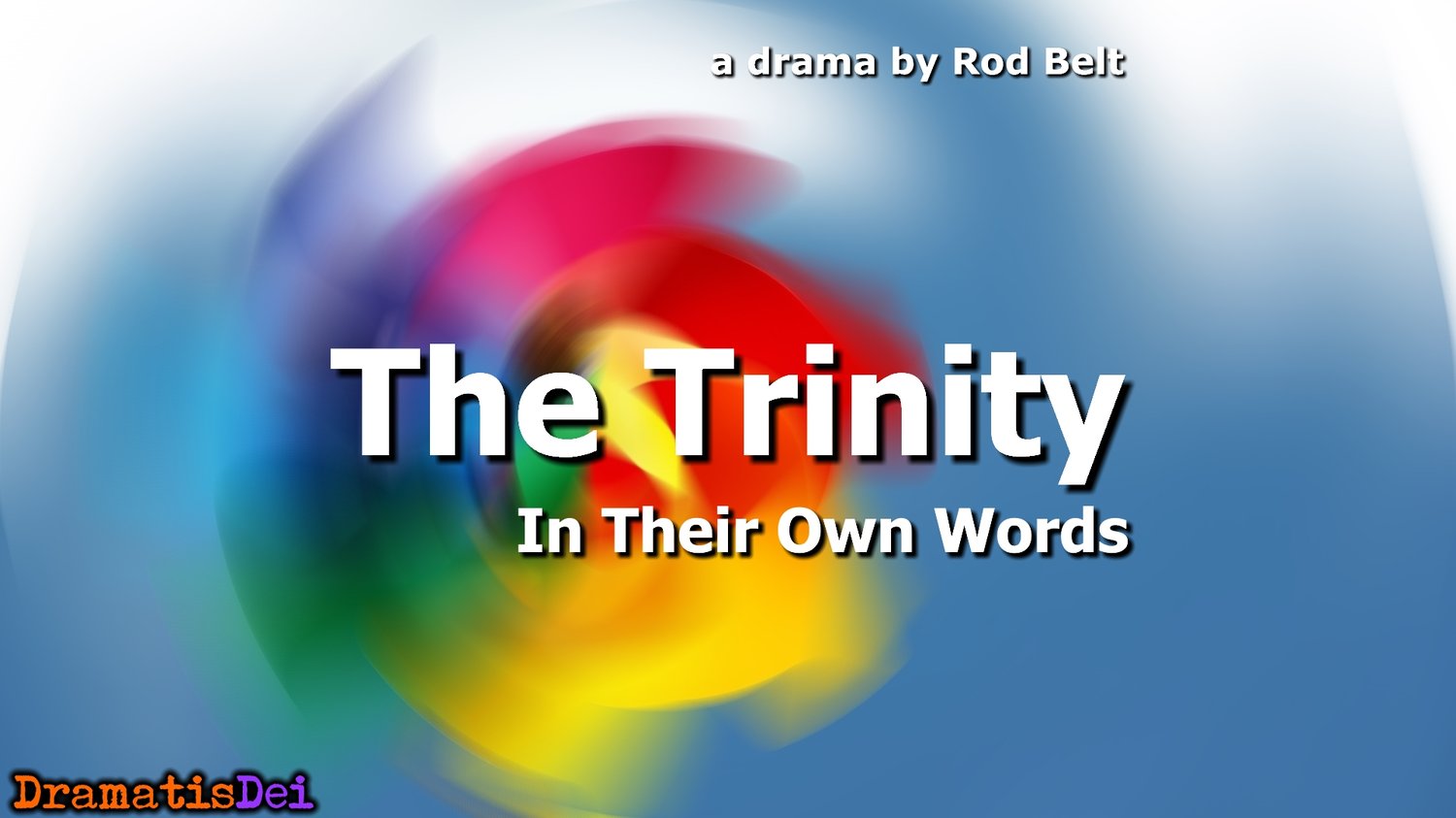 The Trinity In Their Own Words - a drama script about the Trinity
On Sale
Preview
A drama script by Rod Belt.
themes: The Trinity, Trinity Sunday, Matthew 3:16-17, John 1:1, Genesis 1:2.
cast: 3.
runtime: 5 minutes.
What is the relationship between Father, Son and Spirit? How can all three be God? The early leaders of the Church struggled to come to terms with the nature of God so how can you be expected to explain it to a congregation ages seven to 97?
No problems! Step forward God in three persons who, in a brisk and lively way, present the threefold nature of God in their own words!
This script uses relevant Bible verses in a humorous context, raising the ideas but keeping it fun. The more serious-minded listeners will be happy that it is based in scripture, the bewildered will be comforted by the jokey tone!