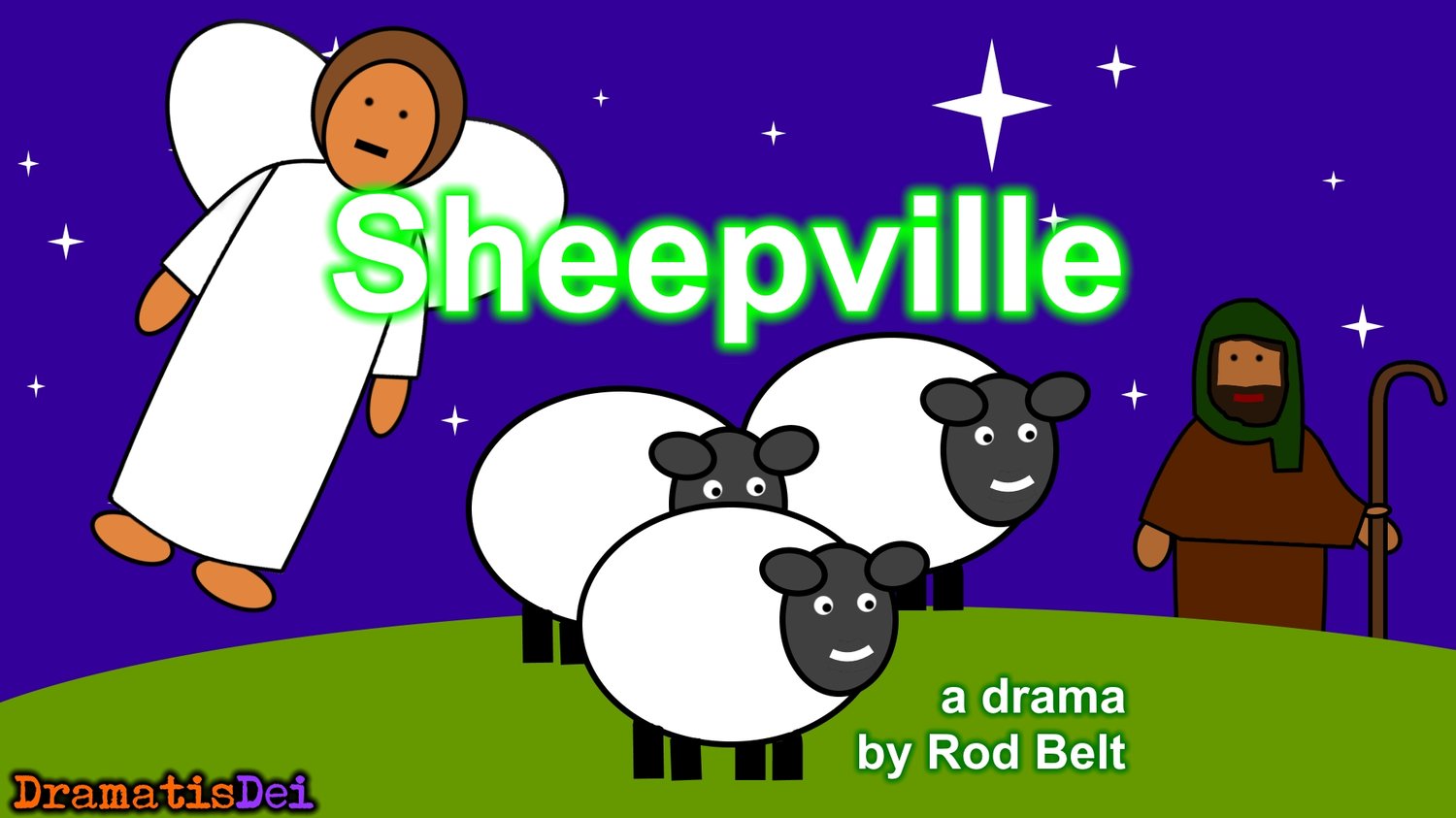 Sheepville - a drama script for Christmas
On Sale
Preview
A drama script by Rod Belt. 

themes: Christmas, nativity, shepherds, Luke 2:8-20. 
cast: 4 (male or female). 
runtime: 6 minutes. 

A superb short and funny drama script to easily use this Christmas in church, school or similar gathering to raise the question - what is important to you this Christmas? What are you rushing around for?

"Members of our music group presented Sheepville at our Carol Service. The group loved the drama, it went down very well on the night – it was just right for us and our congregation." Ros Holt, Speedwell Methodist Church, Bristol, UK

In this Christmas drama script, the shepherds are definitely not watching their flock. One is obsessively counting the sheep. Another is caring for virtual sheep in Sheepville. The third is foraging for rare plants. They are just too busy.

So they have no time for the shiny visitor who arrives with an important announcement. Can he make them listen? Oh, and by the way, what would you give the king who has everything?

This Christmas drama script would bring alive your Christmas gathering at church or school. It is full of laughs and humorously raises question of what is important and what is real?